I Know If Our System Goes Down, TAVANCA Will Get Us Back Up And Running Quickly

"The single biggest benefit I see since moving our IT services to TAVANCA has to be my peace of mind. I have 100% confidence that if our system goes down, their team will get us back up and running as soon as they possibly can. With TAVANCA protecting our network, I sleep better at night.

Beyond security, TAVANCA's communication and organization is BETTER than other IT firms. We receive immediate confirmation that our request has been received. Then they PROMPTLY follow up as to how and when the issue will be addressed."

June Gambrel
Interim Executive Director, Surrey
Surrey Food Bank
With TAVANCA, service and client engagement are in ANOTHER STRATOSPHERE!

Both my husband and I have had experience working with both large IT departments and external service providers. I can tell you that NOBODY comes close to Theresia and TAVANCA when it comes to their technology expertise, thoroughness in assessing our needs and discussing our options, as well as the breadth and depth of solutions provided.

For us, our biggest benefit is that TAVANCA has given us peace of mind to ensure our organization is protected through their cybersecurity assessment, comprehensive plan and strategies. Their team also streamlined our email systems. Everything they've done has allowed our organization to GROW! 

In comparing TAVANCA to other IT firms we've worked with, their level of customer service and client engagement is in another stratosphere! It's way beyond any other IT service provider I have EVER encountered.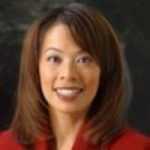 Karen Yip
Founder & CEO
Vancouver, BC
Choro
Because we feel so TAKEN CARE OF and SECURE with TAVANCA, we can focus on our work!

TAVANCA sets itself apart from other IT services firms with its PERSONABLE approach. We trust them, feel comfortable with them, and we know who we are dealing with. That combination makes us feel taken care of and secure.

Their team continuously provides meaningful IT support for all members of our organization that is RESPONSIVE and very ORGANIZED. Because TAVANCA's approach to IT is easy to understand, logical and doesn't inconvenience our time, we can better focus on getting our work done fast. Hop on a Zoom call with Theresia, and you'll understand what makes them special.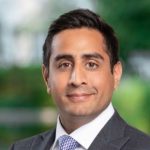 Faizal Nuraney
Barrister & Solicitor
Vancouver, BC
LOGICA LAW
By listening to our needs and responding FAST, TAVANCA continuously proves they CARE

"TAVANCA goes above and beyond when it comes to IT services. How? They take the time to listen, understand and then explain their perspectives to ensure we are making the right technology decisions that are best for our business. Their experts make complex technologies EASY to understand so our business is safer, more secure and more productive.

TAVANCA is very RESPONSIVE to make sure the technology we use on a daily basis is working correctly. Not only is their team professional and friendly, they break down our overarching goals into steps that are prioritized based on our needs."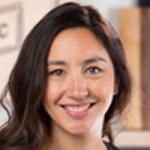 Alanna Rogers
Brand Development
Pacific Solutions Contracting
Vancouver, BC
Theresia and Rush make quality IT easy and efficient so we can work on our business

I feel 100% confident Theresia and Rush have their eyes on our full IT infrastructure so we don't have to worry about it. Their proactive approach attacks potential issues so our business never suffers.

Because they use tools like virtual scheduling, remote access and good documentation, they are very efficient, and we can quickly sign off on projects. It's clear they are committed to delivering extraordinary service.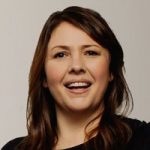 Ella Kane
Principal + Creative Director
Vancouver, BC
STUDIO.CM
CLEAR communication and a QUICK response — We fully recommend TAVANCA!

We love how clearly TAVANCA communicates with us about what work needs to be done in both the short and long term. They always respond to urgent items quickly, and they make a plan to implement important items.

Our last IT firm was only REACTIVE. As a result, small problems became BIG PROBLEMS. Thankfully, TAVANCA has a PROACTIVE approach, so we have fewer problems in the future. We fully recommend TAVANCA because they have given us the tools to manage the layers of software and hardware better than we had previously. Plus, they provide peace-of-mind by creating a roadmap to monitor all of our information technology so we protect against old systems failing.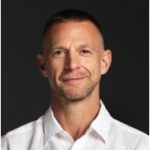 Chad Falkenberg
Principal
Vancouver, BC
Falken Reynolds Interiors Inc
Responding within JUST 10 MINUTES, we know we can rely on TAVANCA!

"Our company benefits so much by having TAVANCA support our IT needs. First, TAVANCA always responds QUICKLY! I have never waited more than 24 hours to get an issue resolved. Plus, they usually reply in 10 minutes or less! That's why we know we can rely on them in a pinch.

The best thing about them is that we are far MORE PRODUCTIVE and can spend more time on our business because we know they have our IT and security needs handled."

Ali Watters
Procurement + Admin Manager
Vancouver, BC
STE.MARIE
Always quick to respond to our IT needs!

Time remains our most important gift every day. Therefore, we appreciate any company that values our time. TAVANCA has proven over and over how they put our time and needs FIRST by always quickly replying and following up to our computer and IT needs.

I appreciated the clear and continuous communication we received from their team as we transitioned our domain name. The whole experience was a breeze. Thank you TAVANCA!
Anu Kainth
20.0 Lab Inc.
Vancouver, BC
Expertise, personable and ALWAYS quick to respond

What I look for in an IT services firm is a team that makes our jobs easier because they respond when we need them. That's TAVANCA! Whether a simple question or a potential problem, I can instantly connect with someone and get the answers or solution I need fast. Plus, I appreciate that they are abundantly clear so we are never in the dark about our IT infrastructure and technology.

Taayla Mark
Owner
Engrace Financial Solutions
Vancouver, BC
Friendly and flexible, TAVANCA goes above and beyond for their clients!

When you hire an IT services firm, you HOPE they do what they say they will and get the work done efficiently and successfully. That's exactly what TAVANCA promises and delivers! Not only is the work done on-time, they are always friendly and accommodating to our schedule. Rushabh in particular is very flexible and goes above and beyond what you expect!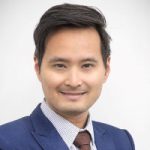 Hayson Chan
Partner
Truspect Consulting
Vancouver, BC
Beyond their vast IT knowledge, I love their team's friendly attitude and quick response!

No matter what questions I have about our technology, TAVANCA's team is always quick to respond. Even better, they are always so FRIENDLY and appreciative of our service! I also love that they are very knowledgeable about IT and computers.

When my laptop was underperforming, I knew a retail store employee would SELL me on their most expensive model. Instead, I asked a few members of the TAVANCA team for their advice. I was thoroughly impressed. Each one took the time to review every single laptop to find the absolute best one for me. I so appreciate the one-to-one time and the honest advice!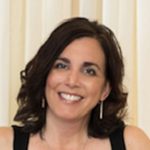 Janeil Mackay
Owner
Pretty Things & All Occasions
Vancouver, BC
Organized, thorough and responsive! TAVANCA truly cares about our business, and it shows!

Thoroughness is one word that describes the team at TAVANCA. Before doing any work, they always check in with us to make sure we clearly understand all options. Plus, if we are approaching our monthly budget, they help us out by delaying any work to the next billing period! That's going above and beyond.

TAVANCA also shows us how they care for our team with their unparalleled responsiveness, reliability and patience. They are always quick to return our calls, quick to come on-site if needed and their turnaround service is impressive!
Lana Dooling
General Manager
Bocci
Vancouver, BC
With a super-fast response rate, TAVANCA is NOT your average cookie cutter IT company!

The entire team at TAVANCA makes me feel special because they always make themselves available for us anytime! They are not your average cookie cutter IT company for two reasons: 1) Their IT service offering is FAR BETTER than anything else we've tried, and 2) Their response rate is MUCH FASTER than others. Either they answer your call or they're quick to call you back… every time!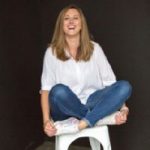 Lauren Reid
Founder
Vancouver, BC
LMR Digital Marketing
Thanks for always responding QUICKLY and showing us how to make our company more secure!

TAVANCA presented us with a quality IT and cybersecurity assessment of our company. Not only was it quick, it was also VERY thorough and straightforward. I appreciated their findings and recommendations for both short-term and long-term solutions.

As always, the team at TAVANCA is always very fast to respond no matter if it's a big issue or a simple question. And I love that we now know the exact steps to take to make our company more secure. Thanks for all you do!

Alex Osan
Business Development Specialist
Multiservices Vancouver
Vancouver, BC
Very TRANSPARENT and completely DELIVERED with minimal downtime

TAVANCA delivers the smooth transitions you want without all the "techie drama" you don't. Other IT companies tend to overcomplicate problems, adding time, money and drama. As a client, we appreciate simple SOLUTIONS and IT that works. That's what TAVANCA provides.

We love that they upgraded our servers, allowing us to work remotely — at home or on the road easily and efficiently while the server is fully protected. Every time we need a solution, TAVANCA has been very transparent in defining the scope of work and then completely delivering on it with minimal downtime to our office. The employees are friendly and have a relaxed approach.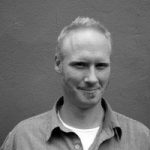 Brian Billingsley
Principal
Vancouver, BC
b Squared Architecture Inc.