TAVANCA – A Business Built Around People
Theresia Joseph was a medical assistant at a practice in her hometown near Berlin, Germany, where she saw time and time again medical staff and patients struggling with failing technology. Though "IT specialist" wasn't part of her formal title at the medical practice, she stepped in to make sure IT no longer resulted in gaps in care.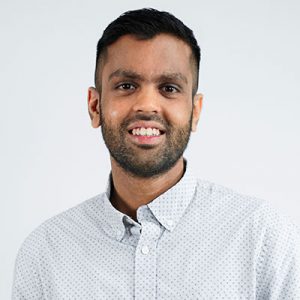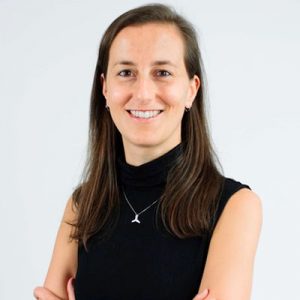 Theresia soon realized that the IT issues at her medical practice weren't unique; many businesses struggled to navigate the changing landscape of technology and security. It was causing stress and frustration, and she wanted better for them. So, she took her strengths – a heart for protecting people, along with an acute understanding of technology – and pursued a career in IT.
In 2018, the stars aligned when she met her future business partner, Rushabh Raval, at another MSP. Theresia is an expert in system audits and network assessment, while Rushabh is a professional IT project manager. They quickly became a dynamo team. But something was missing at the IT company that employed them – a passion for people. So, in 2019 they founded TAVANCA, a Vancouver-based IT managed services provider.
A Team Built Around People
We believe all businesses deserve an IT company that's focused on people, not sales goals. We founded TAVANCA to build a business around people and results.
Our focus is people because we have witnessed what happens when businesses shift from being client-focused to sales-focused: employees leave, the purpose is lost, growth declines and client results suffer. The potential of modern technology is boundless! But you need to trust that the right people are behind it so you can find real solutions that work for your specific industry.
Honestly, we believe that a client-focused business is the only kind of business worth being. To make sure we give our clients the best experience from start to finish, we built our proprietary process.
We Designed A New MSP Experience To Give You A Force Field Of Protection
We use our 15 years of MSP experience in information technology and infrastructure to develop a "force field" of protection to keep hackers out and your confidential data in. Protecting your business and the people it serves is what we care about most. That's why we designed a process around our core principles to make our clients' experience a genuinely happy one, while also ensuring they are protected from the ground up.
How do we do this?
Well, we start by getting to know you and building a meaningful relationship. It's the best way to understand the true goals your business aspires to reach, but it's not all we do. We've stepped up to create a business built on principles that keep our clients at the center of everything we do, every time:
We communicate clearly – From our very first meeting, we work with you one-on-one so we can understand exactly what your business needs are. We won't try to sell you a package of products that don't directly benefit your business. We'll help you build a custom roadmap, so you'll know exactly what to expect, with no surprise costs.
Our custom process saves you time and money – We've developed a process at TAVANCA that helps clients build a secure infrastructure. We start with a network assessment, so you know exactly where your business stands. Then we'll get to know your business; we'll ask where you want to be in the next five years and the challenges you face. Next is our favorite part, discussing how we can help you meet your short-term and long-term goals. After we've laid out a roadmap, we'll go through your invoices and current processes to find ways to save you time and money through efficient workflows, eliminating unnecessary fees or fixing costly issues. We document our entire process, so the whole team knows what to expect every step of the way.
Our solutions are based on data and results – Because we're a small business just like you, we make recommendations that we would implement as if it were our business. Our solutions are based on facts, industry trends and over 15 years of experience, so when you make decisions about your business growth, you can trust you have all the information you need.
We stand behind our work at every step – We stand behind every action we take. When an issue arises, it's our commitment to make it right as quickly as possible, without pointing fingers. We believe it's the right thing to do.
With more than 15 years entrenched in tech support, cyber security and data recovery, we have learned that, as amazing as technology is, PEOPLE and the businesses they serve are far more amazing. We've seen how a business managed with clients at the center is not only a more efficient business, but a happier one.
You drive our decisions and our hunger to continuously expand our IT skillset. You are the reason we opened our doors, and you are the reason we strive to improve every day.
If we sound like an IT company that is a good fit for your growing business, please give us a call today.