A Different Kind Of Technology Company Built Around People, Businesses and RESULTS.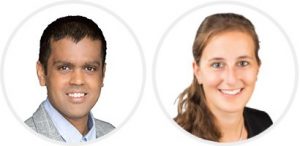 Technology is amazing. Over our combined over 10 years in IT engineering and infrastructure, we've seen technology expand business growth worldwide. We've watched productivity double and even triple as technology impacted business efficiencies. We've helped erect a technological "force field" to keep hackers from breaching company networks.
But after years entrenched in tech support, cybersecurity, data recovery and more, we have learned that as amazing as technology is… PEOPLE and the businesses they serve are far more amazing.
As we worked together in our previous MSP, we both realized that technology could only go so far. Responsible for training new team members, creating vital workflows and maintaining a beneficial customer relationship, we both knew that technology alone that didn't align with our customers' business goals was pointless.
It was abundantly clear that few MSPs today shared our unwavering commitment to satisfy our customer needs. That's when we founded TAVANCA, a different kind of technology company that's built around YOU, your business and your professional goals.
"A small business is an amazing way to serve and leave an impact on the world you live in."
- Nicole Snow, Bestselling Author
Because WE are a small business just like YOU, we understand the challenges you face and the goals you strive to accomplish. Rather than sell you an abundance of technology products and services, — most which you may never benefit from — we work one-on-one with your team to create a technology and IT infrastructure plan specifically for you. End result: you'll have a clear technology roadmap with no surprise costs.
Our team at TAVANCA is fast, efficient and ALWAYS puts our clients first. You drive our decisions and our hunger to continuously expand our IT skillset. You are the reason we opened our doors, and you are the reason we strive to improve every day.
- Rushabh Raval and Theresia Joseph